Samhain 2015 (November 2015)
Aiseolas ón Suirbhé faoi Mhata i Scoil Raifteirí
(Feedback from parents regarding Maths in Scoil Raifteirí)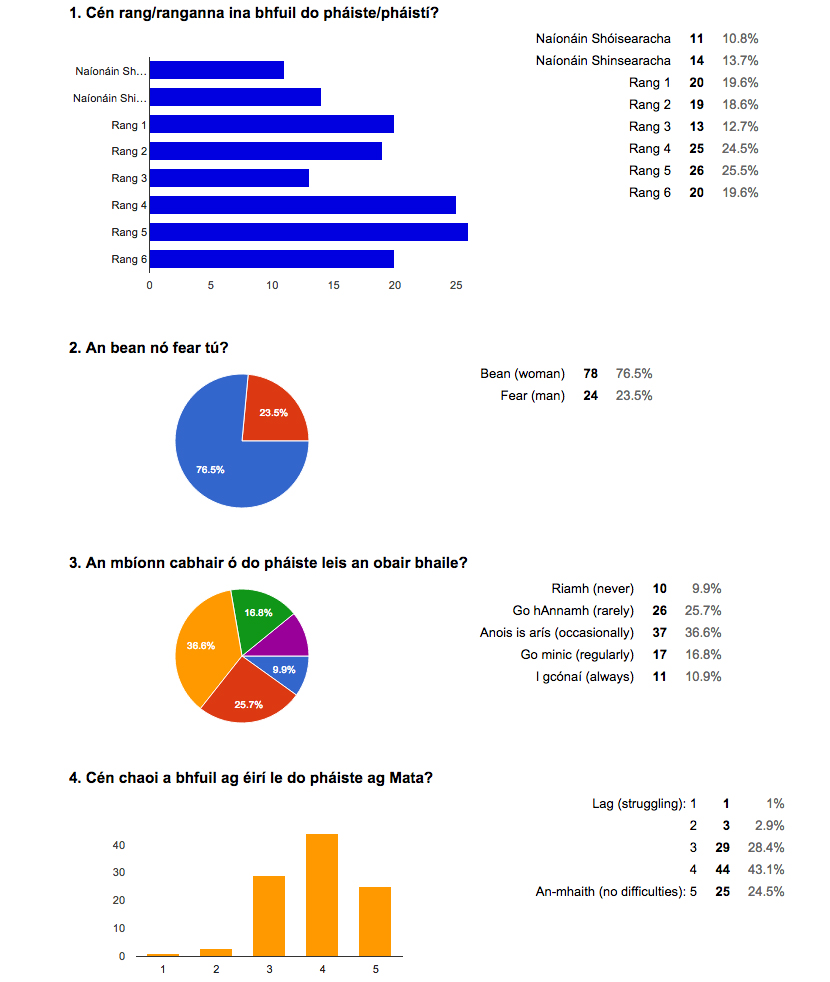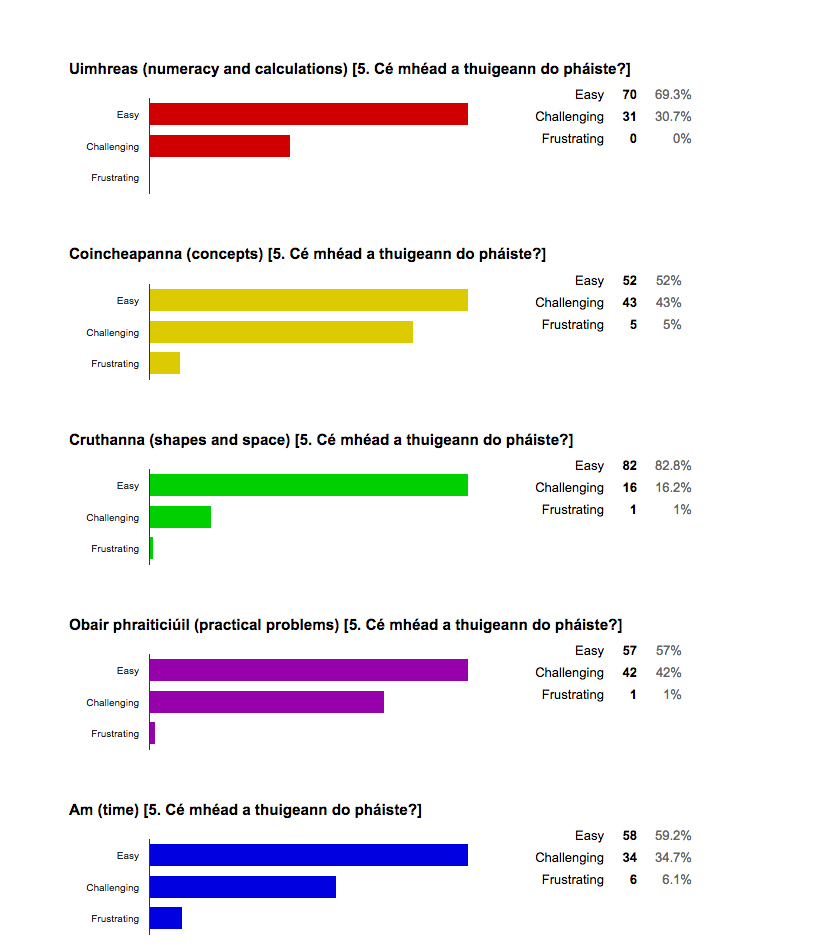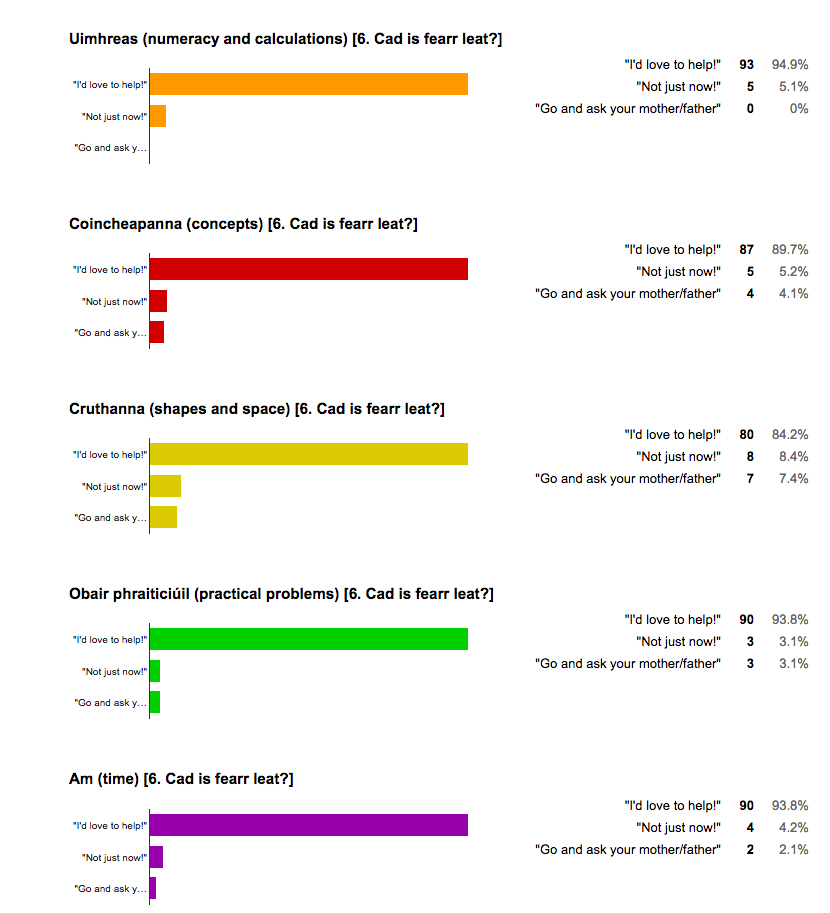 Question 7 asked parents how much time was spent on Maths as part of homework.
Responses varied from no time at all (2) to 1hr 30mins (3). Most frequent response was 5-25 mins (62).
We feel that those who spend 30 mins (7) are at the outer limit of what we'd expect a child to do at home.
If your child spends more than 30 minutes on a regular basis, you should discuss this matter with the teacher.
Overall, it seems that children are doing well at Maths, and that parents and children are not frustrated by Maths homework.
Areas such as numeracy, concepts, time and practical work are the most challenging.
It is important to note that more than one quarter of parents regularly or always have to help with Maths homework.
Finally, it's interesting to note the gender of the majority of the respondents.
Comments by Parents: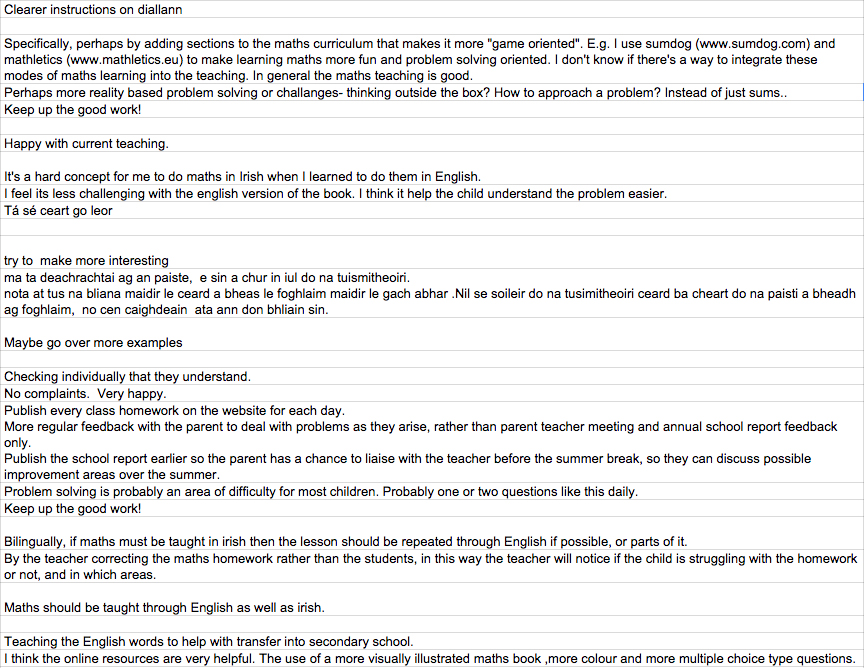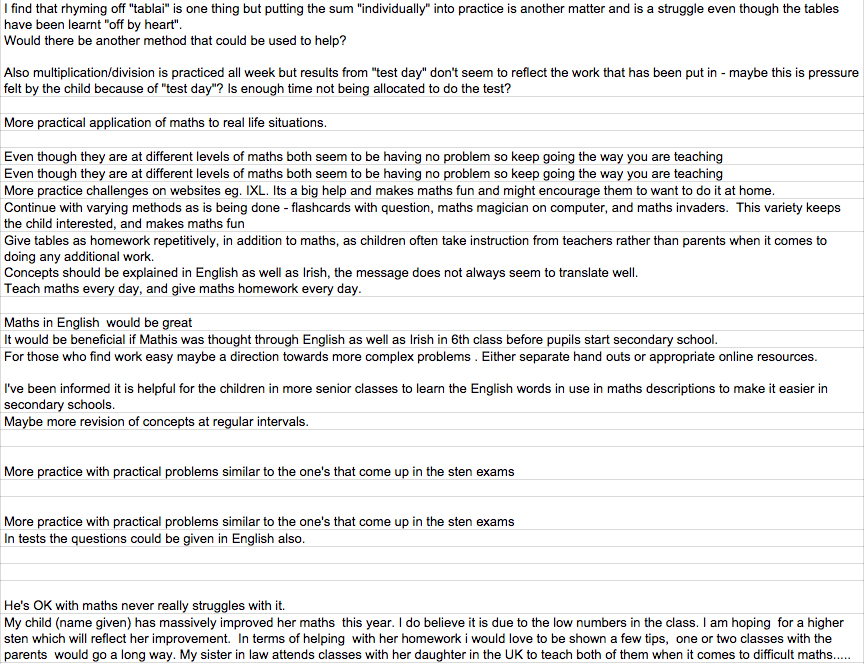 These issues will be discussed by the staff. A few recurring themes are clear eg use of English terms in Maths class, implementation of more practical problems and the use of computer programs.
We have already introduced IXL for students of Sixth Class, and homework is online here.