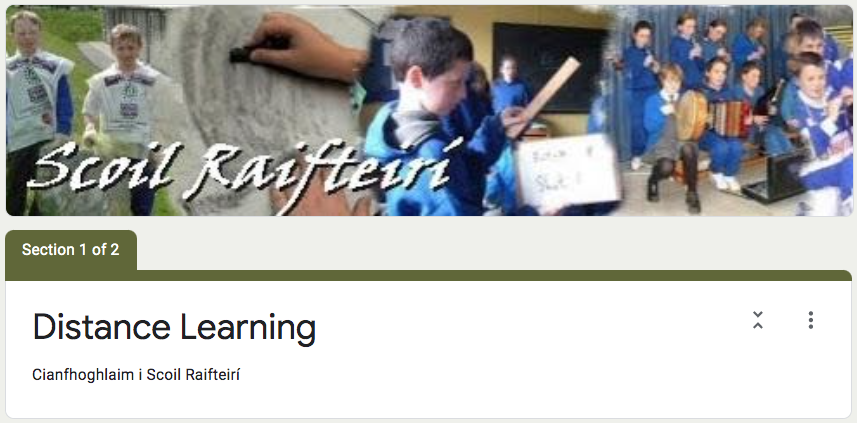 Seo aiseolas ón tsuirbhé faoi chianfhoghlaim i nGaelscoil Raifteirí.
Feedback from parents based on a survey 'Distance Learning in Gaelscoil Raifteirí'.
(Níl ach cuid de na freagraí do cheisteanna 3, 8 agus 10 le feiceáil)
(There is only a sample selection of the responses from questions 3, 8 and 10)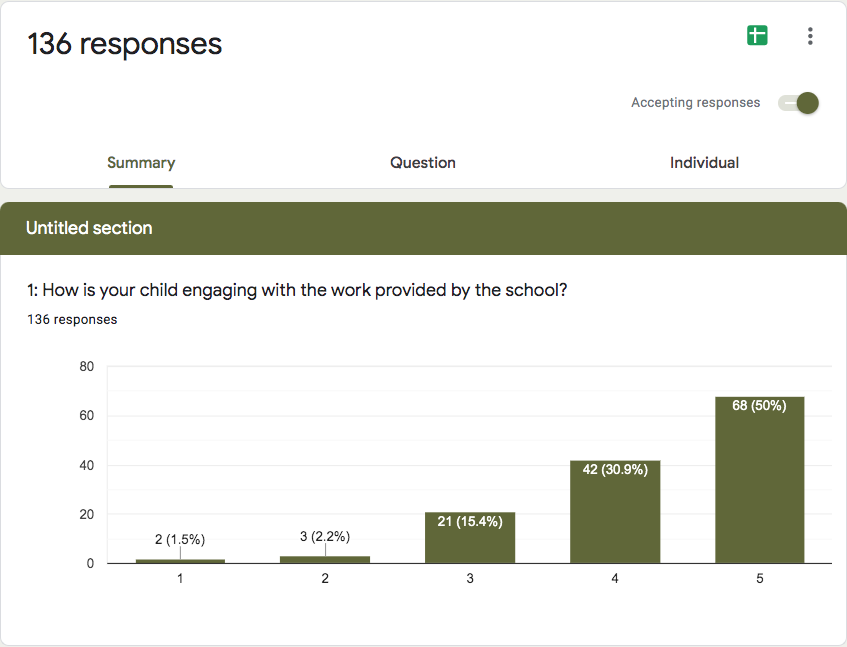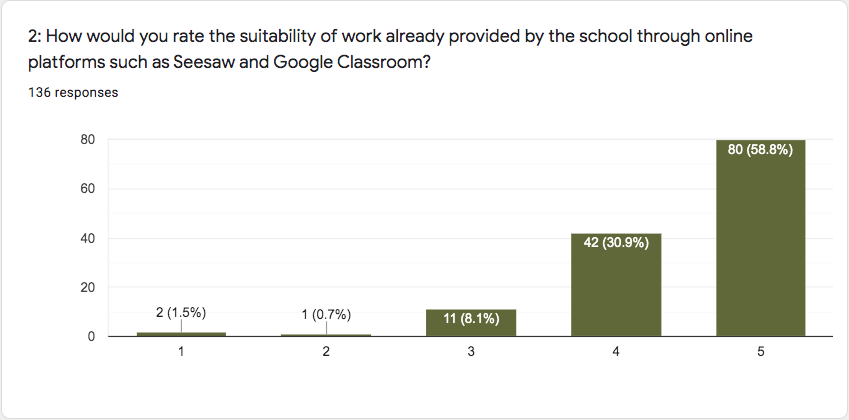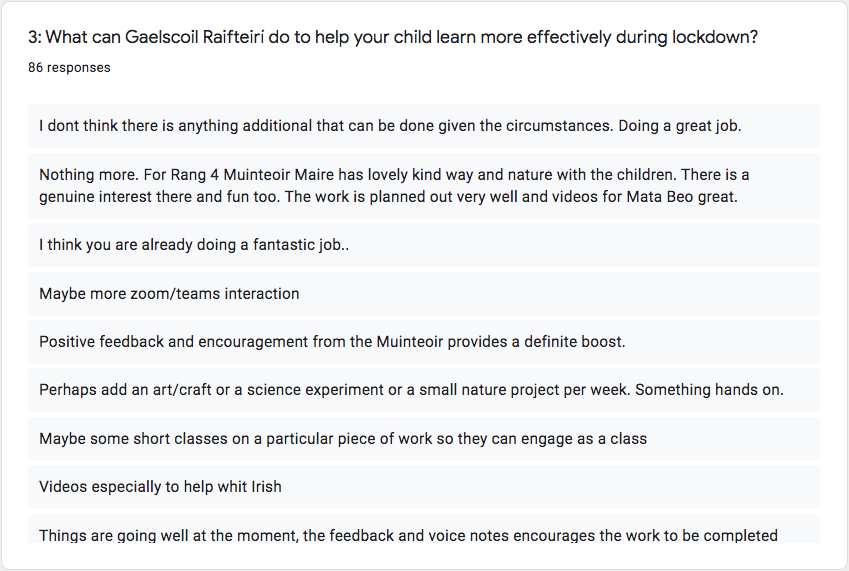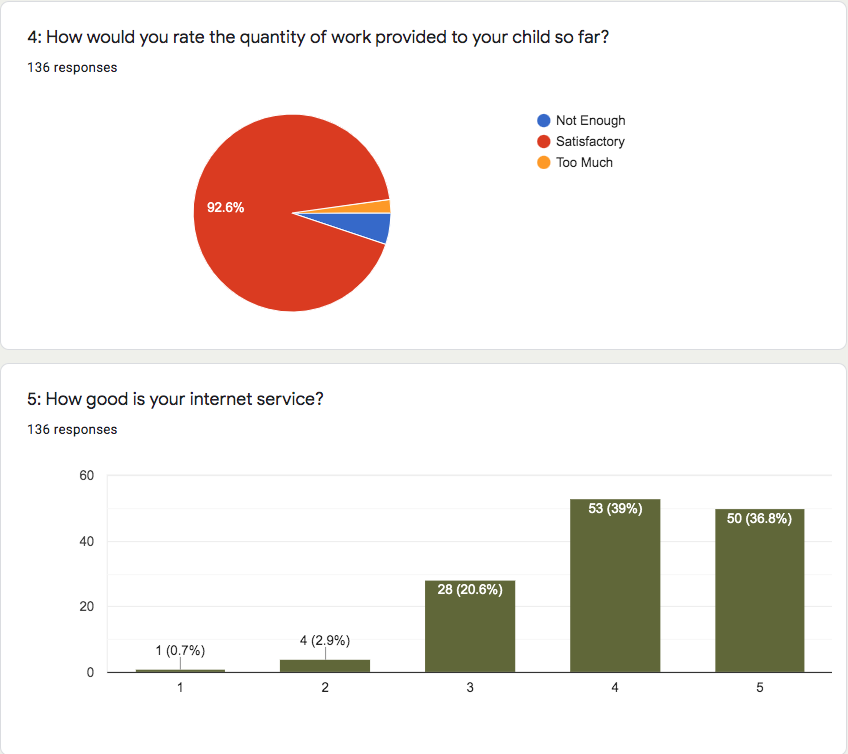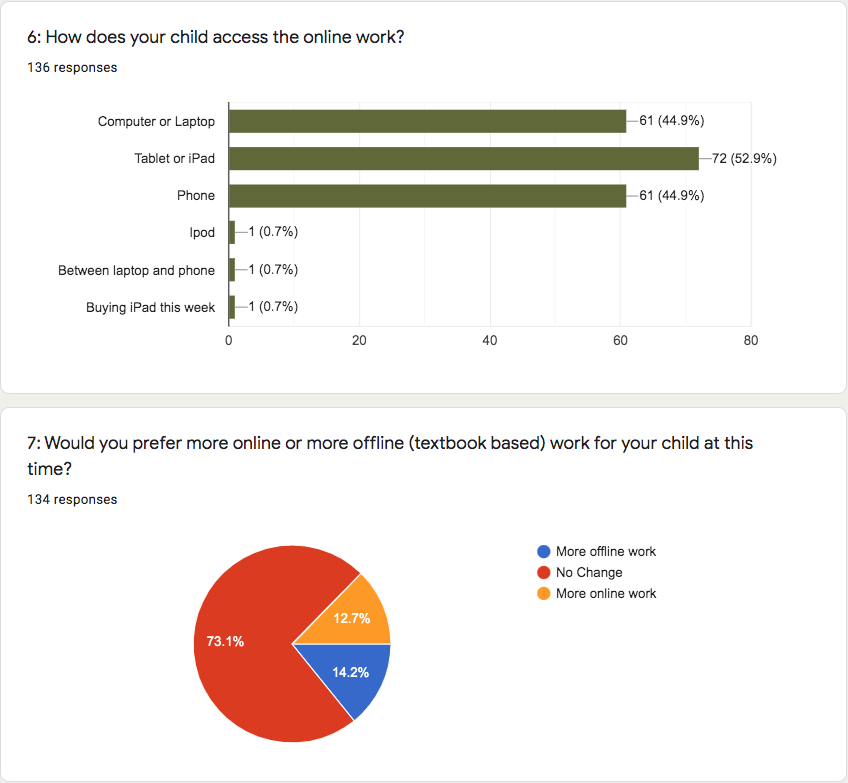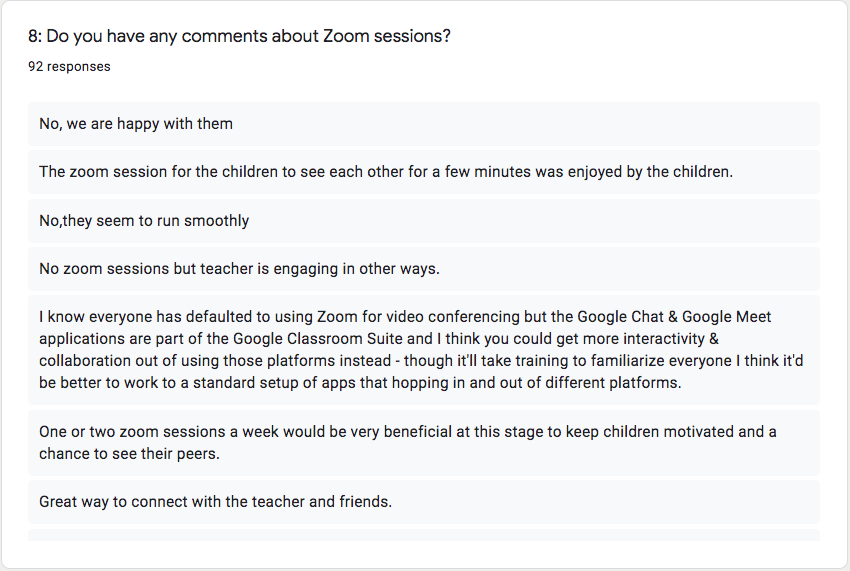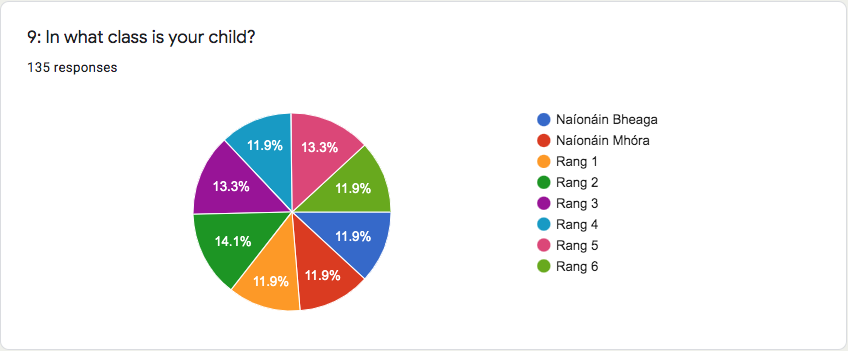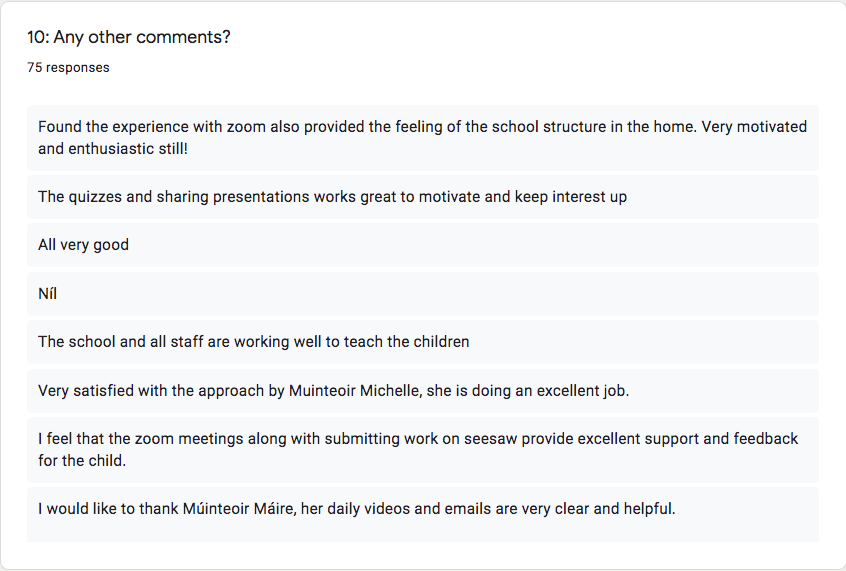 Ár mbuíochas do ghach tuismitheoir a thug aiseolas don tsuirbhé seo.
Our thanks to all the parents who responded to this survey.